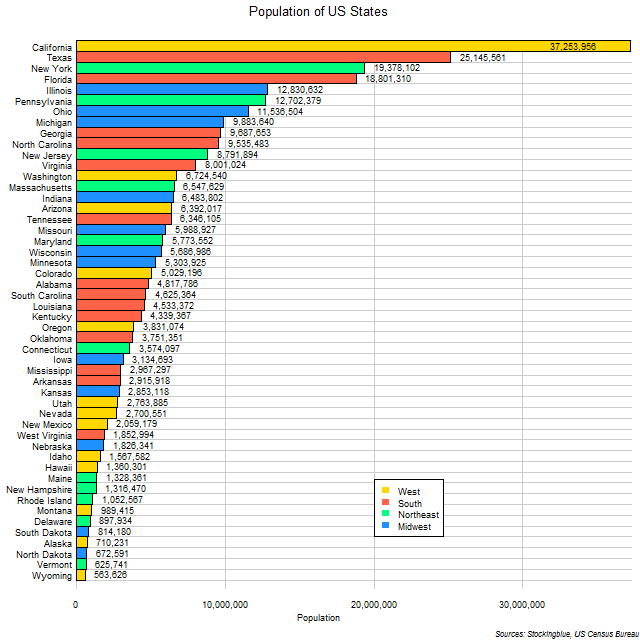 The chart above shows the population of US states. California is by far the most populous state and the Western US has the most and least populous states.
Findings
The difference between the state with the largest population, California, and the state with the smallest, Wyoming, is 36,690,330 people.
California has 66 times the number of people that Wyoming does.
Only seven (out of 50) states have over 10 million people.
Half the states have more than 4.5 million people and the other half less than 4.5 million.
The mean is 6,165,404 and the median 4,436,370.
Caveats
Details
Only California and Florida register a difference of greater than a third from the states that rank just under them in population.
The top nine states (California, Texas, New York, Florida, Illinois, Pennsylvania, Ohio, Michigan, and Georgia) account for half the population in the US.
Sources
United States Census Bureau. "Annual Estimates of the Resident Population: April 1, 2010 to July 1, 2016." Accessed December 12, 2017. http://factfinder2.census.gov.